Nowadays, tennis players are expected to meet bigger physical demands on their bodies than ever before. It means that players have to spend much more time working on and improving the physical fitness necessary to meet those demands. We have prepared tennis-specific exercises to build up your body strength using different types of elastic bands and a Bosu Ball. You will boost your upper and lower body muscle strength as well as core strength and as a result, get less tired, move better and hit the ball stronger.
Check out those exercises to build up strength on a Bosu Ball.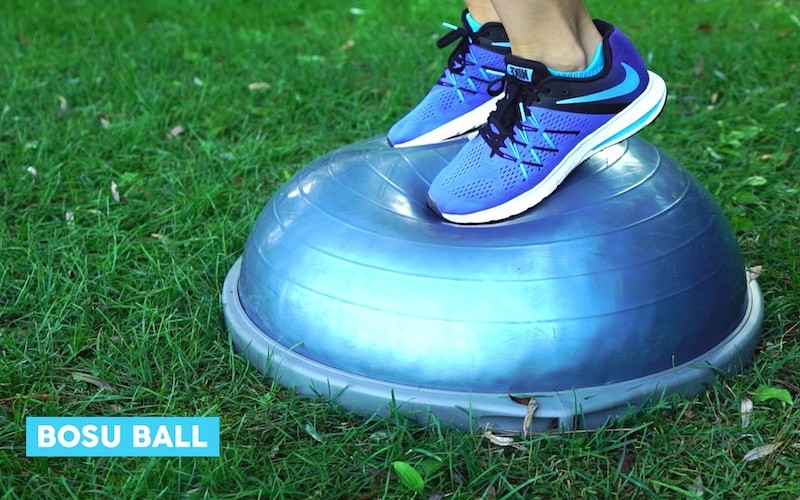 A Bosu Balance Trainer or Bosu ball is a fitness training device that consists of an inflated rubber hemisphere attached to a rigid platform. If you use it upside down it will add a bit more difficulty to the exercise.
I employ it in many of my fitness workouts because it allows any simple exercise to become extra challenging by adding an element of instability to it. This element of instability can greatly improve your static and dynamic balance and therefore, help achieve better footwork for tennis. Bosu ball can also help enhance your coordination if you do exercises where you are moving your arms and legs in a controlled manner.
Accessories: elastic bands
Apart from the Bosu Ball I am also using different elastic bands such as a long resistance band, a band with cushioned foam handles and a loop elastic band. They come in different colors for different levels of resistance, so that you can increase the intensity of your workout gradually, using the easiest when you start. All of them are lightweight, durable and compact so you can take them along when you travel.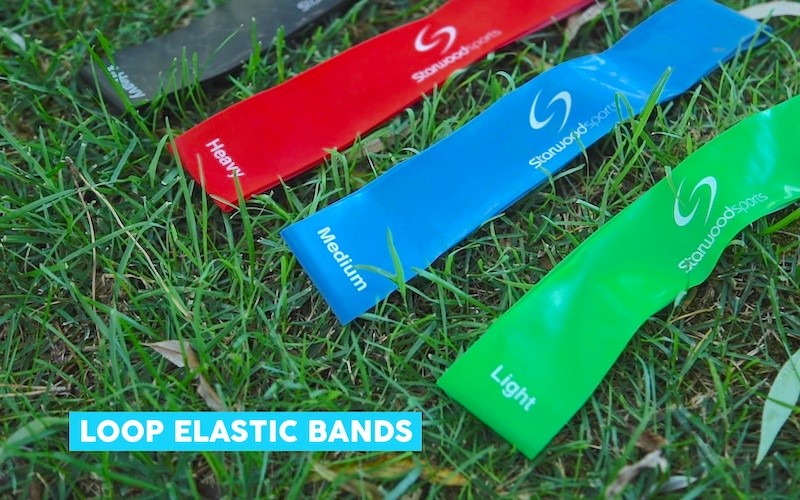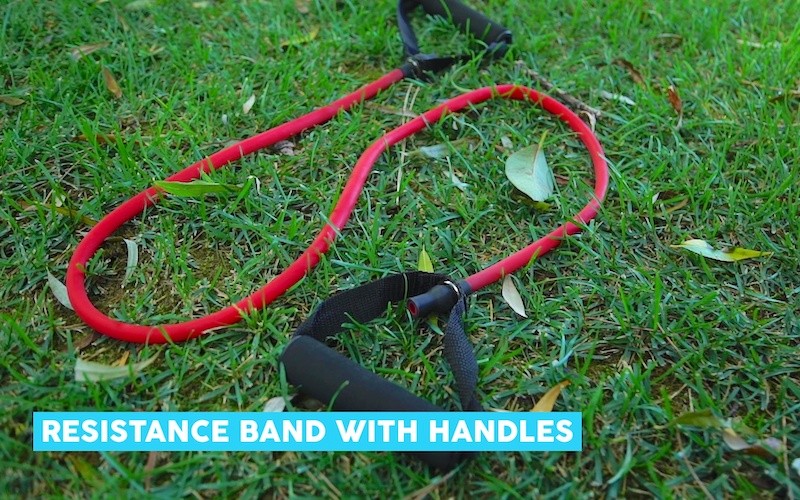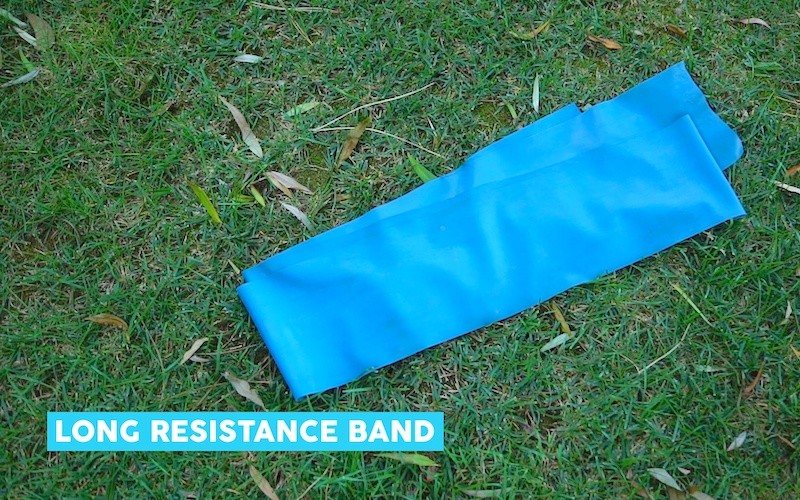 A good tennis player has a good stability and balance!
In this
video
I share with you a total of 30 exercises performed on a Bosu Ball and divided in two groups, one designed to work on upper body strength and the other for legs and lower body. Moreover, you can use this Bosu Ball workout to build up your core body strength as you will be forced to use your core muscles to stay steady.
Check out those exercises to enhance coordination on a Bosu Ball.
Rotations of the internal rotator cuffs
2 sets of 15 reps on each side
Rotations of the external rotator cuffs
2 sets of 15 reps on each side
Triceps and pronation for tennis serve
2 sets of 15 reps on each arm
Forearm pronation with both arms
Wrist curl and reverse curl
Shoulder and arm extensions
3 sets of 1 minute on each leg
Triceps and pronation for tennis serve
3 sets of 15 reps on each arm
2 sets of 20 reps on each arm
2 sets of 20 reps on each arm
Elbow extensions and triceps
Upper torso extension and rotation
3 sets of 15 reps on each side
3 sets of 6-8 reps on each leg
3 sets of 6-8 reps on each leg
3 sets of 6-8 reps on each leg
3 sets of 6-8 reps on each leg
3 sets of 6-8 reps on each leg
3 sets of 6-8 reps on each leg
Resisted ankle inversion and eversion
2 sets of 45 seconds on each ankle
Resisted ankle plantar flexion
2 sets of 45 seconds on each ankle