Tennis Training Plans
If you wish to have more control over your coaching objectives and progress, then periodic plans such as tactics-technics plan or physical preparation plan are right for you.
Personalized plan focusing on technique and tactics is adapted to your global evolution as a player, based on your needs and progress. Price: 5€ fee added to each session.
Every 5 sessions you will receive personalized action plan specific to your game with details of what has been covered and what aspects should be worked on.
Physical training plan is a plan specifically adapted to tennis and your physical condition, which is for 2 months of work, assuming you do 2 to 3 physical preparation sessions per week. Price: 30€ per plan (every 2 months).
When you decide to do it, we will do initial analysis to measure your physical condition and improvement, like cooper test, speed and mobility test, flexibility text, etc. in order to be able to evaluate and examine your continuos progress. We plan for exercise in the gym, both cardio and muscle strengthening.
Premium Tennis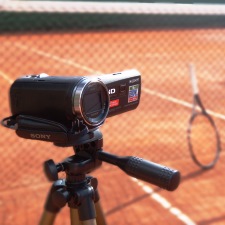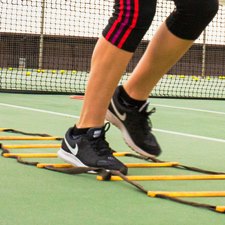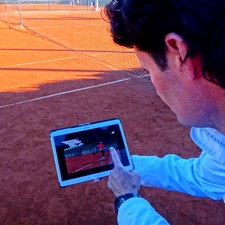 Premium Tennis is for adults and kids of all tennis levels who wish to have more control over their coaching objectives and progress.
Initial Analysis: During the first couple of sessions we do initial analysis of your performance within the four aspects of the game (technique, tactics, physical condition, and mental aspects) and plan the sessions ahead.
Session planning and goal setting: We set short- and long-term improvement goals and evaluate your progress at specific intervals.
Exclusive coaching equipment: During the sessions we use exclusive coaching equipment such as double nets, rubbers bands, cones, ladders, and others.
Full HD recording and video analysis: We record sessions on video with full HD camera and do video analysis using slow motion and "golf shot" features.
Off-court fitness training plan: We plan for exercise in the gym, both cardio and muscle strengthening.
Periodic evaluation: Periodically, we share the videos and other documents such as evaluation sheets, progression reports and session follow-up forms via Dropbox or Google Drive.
Enquire about Premium Tennis.
Semi-Private Tennis Lessons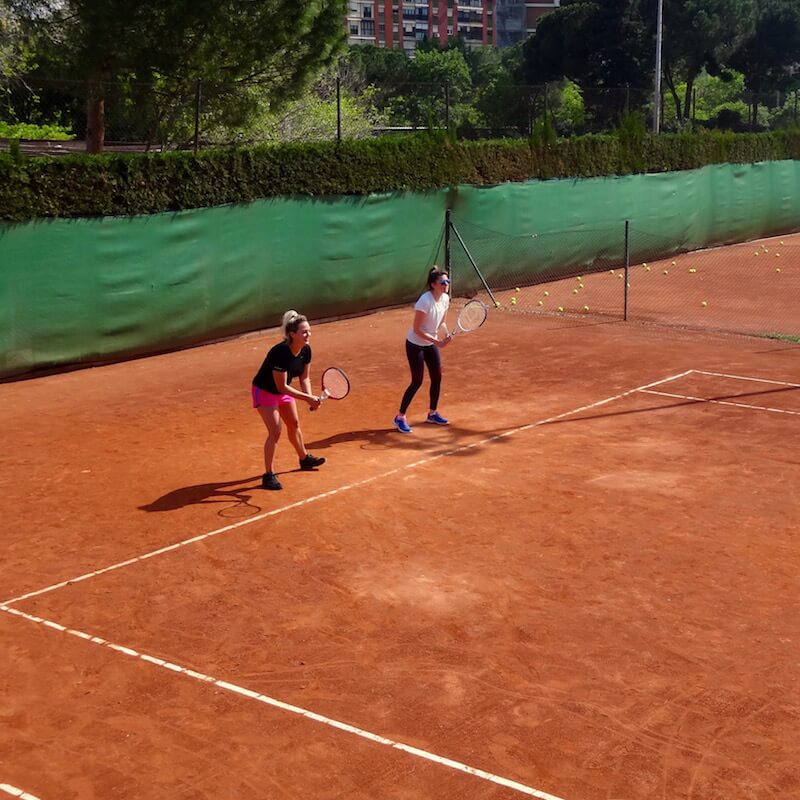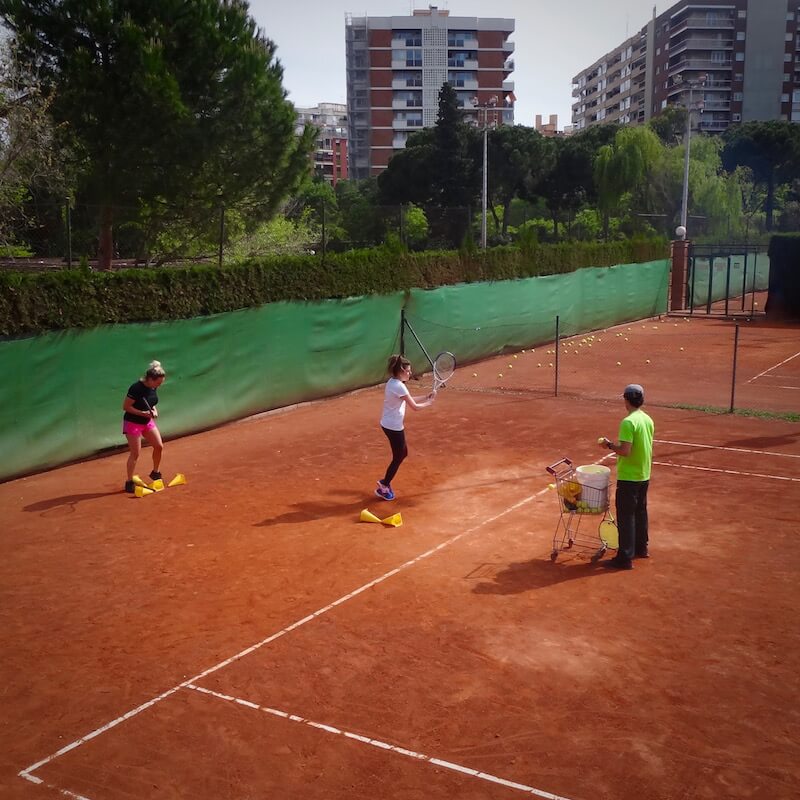 Semi-Private Tennis Lessons are two-on-one tennis sessions for adults and kids of all tennis levels in Barcelona. It's cheaper than the private lesson but still very personalized to each player's needs.
One semi-private lesson can be either a 60-minute or 90-minute on-court tennis workout.
Where: Tennis Clubs in Barcelona (Tennis Club Laietà, Club Municipal Vall de Hebrón, Tennis Club Sant Joan Despí, Club Pompeia at Montjüic)
Prices:
25€ – 1 hour private lesson during daytime from Monday till Saturday (Sunday 30€ / 1h)
37€ – 90 min private lesson during daytime from Monday till Saturday (Sunday 45€ / 90 min)
There is a 6€ fee for 1 hour of the use of artificial light during night time, split between two players.
What is included: tennis coaching, balls, court fee, showers, tennis racquet.
Group Tennis Lessons
We run four different group tennis sessions in Barcelona where all players are welcome. The best way to sign up for these classes is on our Meetup Page.
All prices include: tennis coaching, balls and other court equipment, court fee, showers, and a tennis racquet if you need one. Apart from free racquet rental, those players who wish to try a high-end racquet we rent 2015/2016 Babolat and Wilson models for 5-10€.
All group tennis lessons are delivered in Spanish or English, depending on participants.
These classes are happening on Saturdays and Sundays and are 90 minutes long. There are maximum 5 players on court, usually 4. We focus on most common tennis skills: forehand, backhand, footwork, net approach, volley, serving and receiving. We play points and stretch at the end of each session.
For Beginners to Intermediate Players:
Ratio: maximum 5 players to one coach & one court
Price: 19€ for 90 min
First class: only 9€
5-class voucher: 85€ (pay up front and get cheaper classes)
For Advanced Players:
Ratio: maximum 4 players to one coach & one court
Price: 21€ for 90 min
First class: 21€
5-class voucher: 95€ (pay up front and get cheaper classes)
2. Technical and Skill Clinics
During Technical and Skill Clinics we focus on only one element of the tennis game which could be: a technique in a specific stroke, body movement and weight transfer, footwork and reaction time, ITN Assessment, etc.
Currently, we run two technical and skill clinics: Serve Clinics and ITN-based clinics with ITN Assessment.
Every Friday afternoon, we run SERVE Clinics for Beginners and Intermediate Players to learn correct technical skills of serving in tennis and tactics involving serving and returning like "serve and volley" or "how to get an advantage returning a point". Serve and return are the two most frequent shots in tennis.
When: Fridays at 3:30PM
Ratio: maximum 5 players to one coach & one court
Price: 12€ for 60 min
5-class voucher: 50€ (pay up front and get cheaper classes)
Some of our group tennis sessions might be ITN-based where we focus on the evaluation and improvement of the ITN. During these sessions we work on consistency, accuracy, power, depth and mobility. We mostly hit groundstrokes, volleys and serves.
Join these classes on Meetup.
Tennis Fitness Mix or Cardio Tennis is a fitness-based tennis program. It is a high energy fitness activity that combines the best features of the sport of tennis with cardiovascular exercise, delivering the ultimate, full body, calorie burning aerobic workout.
All tennis levels from beginners to advanced can participate.
Currently, we run cardio tennis on Mondays at 7:45am. You can join those sessions on Meetup and start burning calories!
Ratio: minimum 4 players and maximum 8
Price: 7€ for 45 min
For those of you who have 8-5 working schedule the best time to train is after work, somewhere between 7 and 9 pm. This is when we organize Adult School during weekdays from Monday to Thursday. For more information email us.
Tennis Tournaments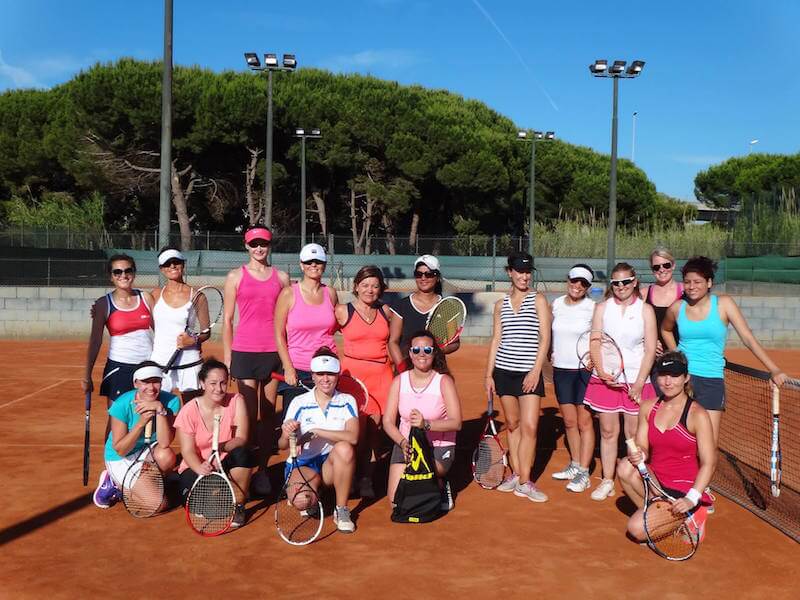 Adult Tennis Holidays
We organize adult tennis camps in Barcelona and other beautiful spots in Spain as well as internationally. Carefully chosen exotic locations such as islands and sunny coasts feature excellent tennis facilities. You can go on a 7-day or weekend camp during which you will elevate your tennis game to the next level, boost your fitness level and stamina, meet like-minded tennis players and enjoy many more benefits of such active holidays. In every camp we are a limited group of 8 like-minded tennis players and 2 tennis coaches. Most of our participants are between 20 and 45 years old and they come from different parts of the world.
Usually a 7-day camp costs between 450€ and 550€ and includes tennis training, private lesson, fitness training, lunches, video analysis, social play, tournaments, and many more.
Kids Tennis Camps
We invite children (10-17 yrs) and their tutors or parents to spend tennis holidays in Barcelona. Especially in summer, during school holidays we offer tennis camps for kids, both local and international. We have all-inclusive packages for international kids from China, U.S. or other countries. Every child will receive quality tennis coaching on clay courts from top Spanish tennis coaches. Apart from playing tennis, they will also visit Barcelona, go on full-day and half-day cultural trips, learn Spanish and mingle with local people. We provide tennis training, accommodation, meals, extra activities, trips, translators, etc.
Request a personalized package by email.
Tennis Events
Apart from Group Tennis Sessions during which our participants can get to know each other, we love organizing social events and bring everybody together. Have a look at our upcoming social events on Facebook.
Video Analysis
If you really want to know what's going on with your tennis technique, you definitely want to see yourself on camera. First, your shots will be recorded on HD camera while on court. Then, we will take a video to our studio and analyse your shots one by one using slow motion and freeze frame features. Finally, we will send you back a video with personalized comments and actions you should take, specific to your game.
Prices:
30€ – Basic Video Analysis (forehand, backhand, first serve, backhand and forehand volleys).
Basic Video Analysis is also part of a tennis adult camp program.
60€ – Comprehensive Video Analysis (all the above shots plus low and high approach shots, second serves, dropshot and smash)
In every video analysis we give at least 3-4 corrections or comments on each shot.
40€ – Video of footwork and loadings (all the different loadings in tennis. We will show you the most important types of loadings depending on each shot and then you will do them in front of the camera. This is a video you will take back home to remind you of all the different loadings in tennis.
20€ – Send us your video and we will analyse it!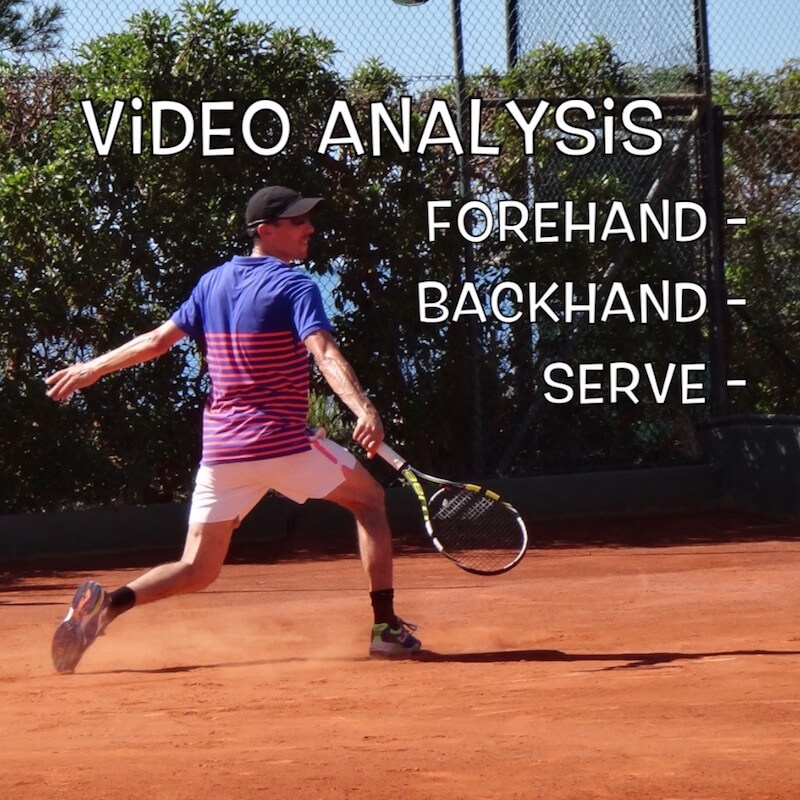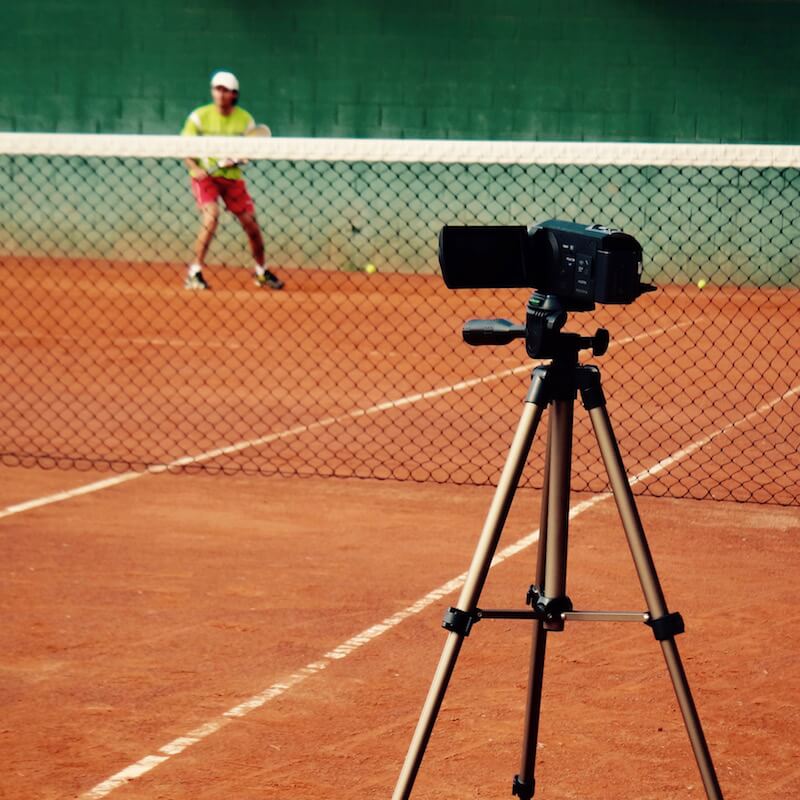 The ITN (International Tennis Number) is a standard rating system for amateur tennis players who play regularly and represents their general level of play. The ITN is recognized internationally as a method of measuring the improvement in accuracy, consistency and depth of strokes.
Players are rated on a scale of 10 levels, from ITN 1 to ITN 10. ITN 1 represents a high level player (holding an ATP / WTA ranking or of an equivalent playing standard). ITN 10 is a player who is new to the game and beginning their competitive journey in tennis.
To find more information about ITN, go to Tennis Play and Stay.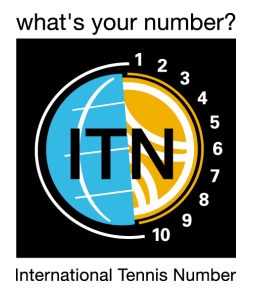 During the ITN On-Court Assessment we measure 5 key elements of tennis game:
• Groundstroke Depth (includes power and consistency elements)
• Volley Depth (includes power and consistency elements)
• Groundstroke Accuracy (includes power and consistency elements)
• Serve (includes power and consistency elements)
• Mobility
Prices:
10€ – Group ITN Assessment, minimum 3 and maximum 5 players, 60min. Check Meetup for next ITN Assessments.
25€ – Individual ITN Assessment, 1 player, 30min.
After you've completed the assessment you will receive a Certificate with your ITN Rating and detailed scores.
A good way to prepare yourself for the ITN Assessment is to take ITN-based group tennis lessons.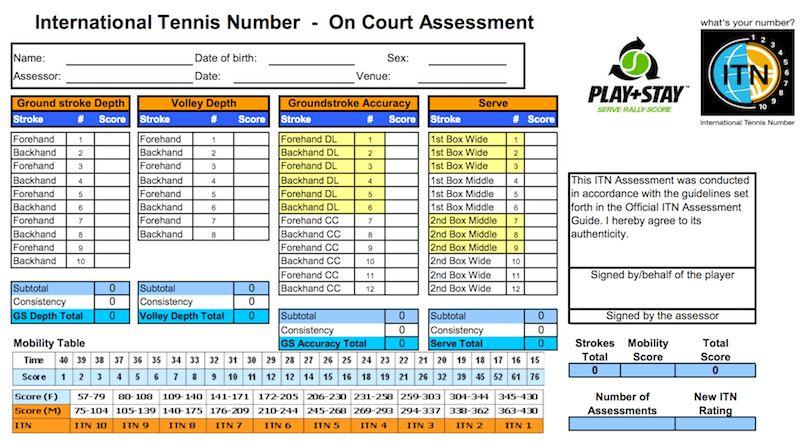 If you need to restring your racquet we've got you covered. We work with different brands of strings such as Babolat, Wilson, Luxilon and Volkl.
Prices:
24€ – stringing with Babolat RPM Blast strings, the strings that Nafa Nadal uses.
12-20€ – depending on string's type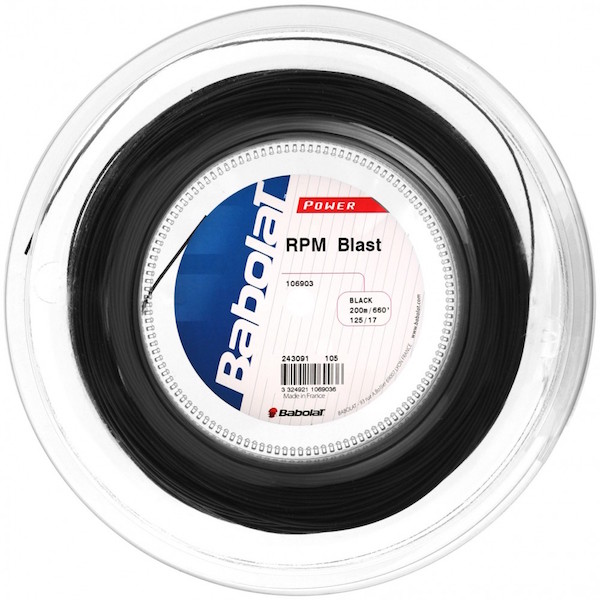 Racquet Rental
We've always provided free racquet rental for all tennis students who needed a racquet during our tennis sessions. And we will continue renting basic Babolat racquets for free so just let us know that you need a racquet. However, for those of you who would like to try high-end tennis racquets made with all the latest technologies and materials for the best control and power, we've prepared a few excellent models.
Prices:
free – all basic racquets (285g of weight) – perfect for all beginners players
5€ – Babolat Aero Pro Lite (260g of weight) – perfect for beginners and intermediate players who want to try a light racquet
10€ – Babolat Pure Aero (300g of weight) – as of 2016 Rafa Nadal is playing with this racquet model – perfect for intermediate players
10€ – Wilson Blade (300g of weight) – as of 2016 Serena Williams is playing with this racquet model – perfect for intermediate players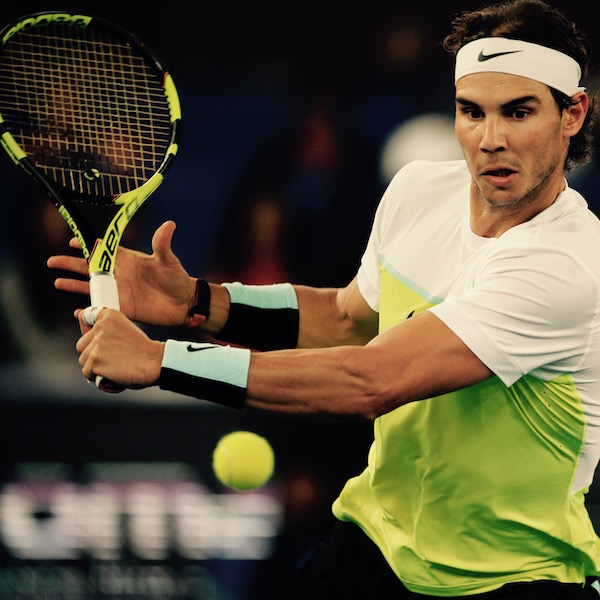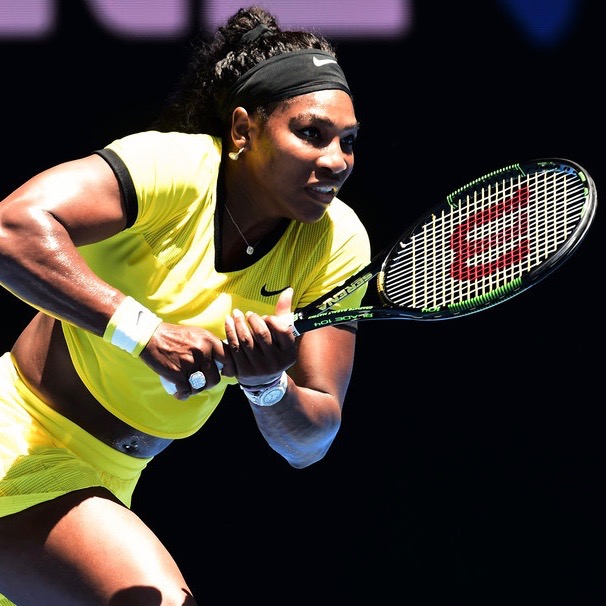 Advice on Tennis Gear
During the years playing and coaching tennis, we've got to know a lot of brands and products. We've tried racquets, shoes and clothes from Babolat, Head, Wilson, Asics, New Balance, Nike and many more! Thanks to our experience we are well informed and ready to help our students choose the right tennis gear for them. We recommend and advise daily on racquets, strings, tennis shoes and other gear.
We've also recently signed up a partnership with probably The Best Tennis Store in Barcelona – Leader Sport. All our students can enjoy 10-20% discount on all tennis equipment there. You just let the owner know that you're a tennis student of Fit In Tennis coaches and they will show you the right tennis stuff for you and in line with your budget.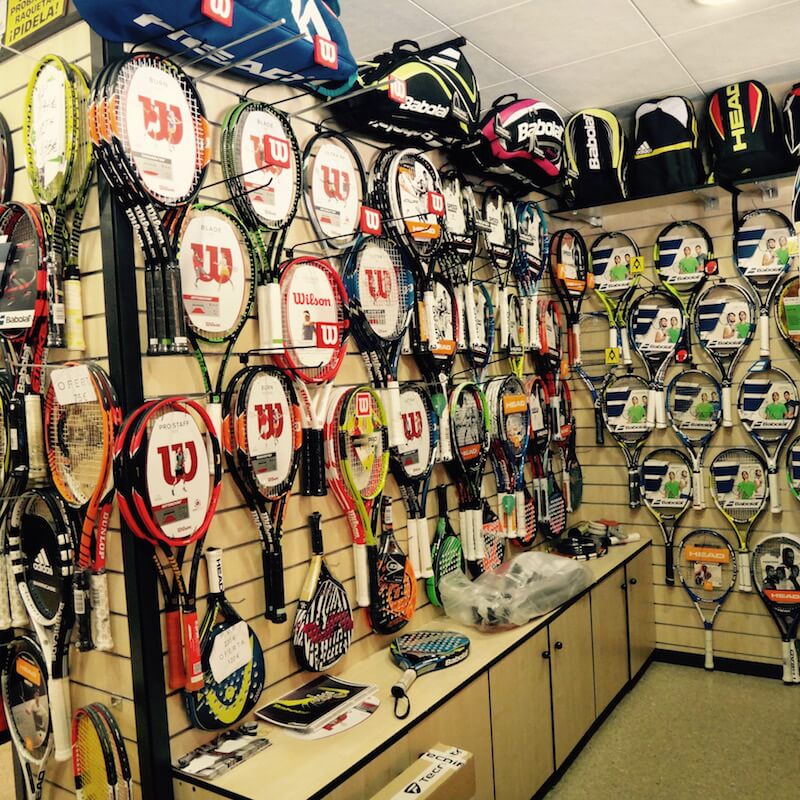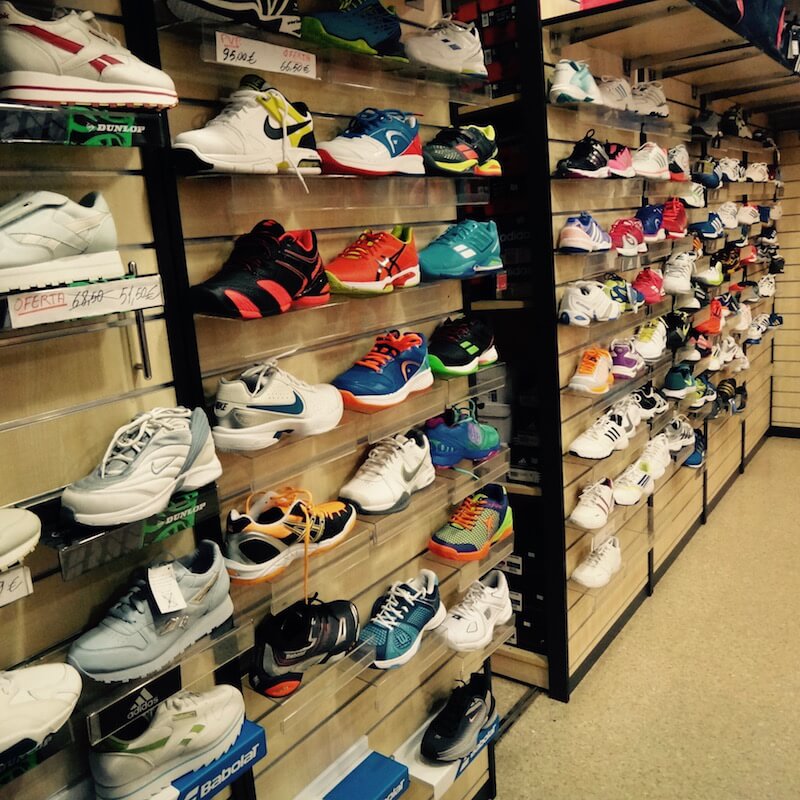 Partner Matching
If you're new to Barcelona and don't yet have tennis buddies to play with, just shout out to us and we'll match you with the right group of players. Last time we checked we knew about 300 tennis players in Barcelona, ready to have a hit with a passionate tennis player like you.
Tennis Calendar
Every week we are super busy giving you the best tennis experience in Barcelona. However, on some weeks we are in some exotic location running a tennis camp, or on a business project, or simply on holidays. Check our our Tennis Calendar with current information about available times for tennis classes, dates for organized adult tennis camps, tennis events and tennis tournaments as well as times when we aren't available. You can enter each event, get more details and export it to Google Calendar, Outlook and other calendar services.
[If the calendar does not display correctly
click here
to open it in a new tab]
Enquire